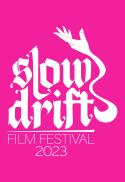 Pittsburgh-based Slow Drift Productions, a women-led production house, presents its inaugural film festival showcasing 10 short films directed by women. The program includes premieres of "What's in the Forest" and "Tansy"—both directed by Slow Drift Productions founder Zoe Xandra. Also featured:
"Camp Moose Tracks" – dir. Leia Devin
"The Herbalist" – dir. Audrey Medrano
"A Leaf" – dir. Rui Wang
"Be A Fish" – dir. Aisha Ford
"A Mermaid in a Summer's Night" – dir. Ke Liu
"A Little Glass of Rum" – dir. Carah Chafin
"Oink" – dir. Milky Tran
"Good Taste" – dir. Seonjae Kim
Note: The show includes thematic elements related to horror.
This event is free to the public but reservations are recommended as space is limited.